Zordon Era
Edit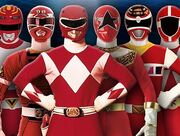 From Mighty Morphin Power Rangers to Power Rangers In Space, The Zordon Era lasted 293 episodes, with MMPR having the most per each of their three seasons and In Space having the least.
Post Zordon Era
Edit
This Era only lasted for 125 episodes including Lost Galaxy with 50, Lightspeed Rescue with 40 and Time Force also with 40 episodes. 
Power Rangers Lost Galaxy
Power Rangers Lightspeed Rescue
Power Rangers Time Force
Disney Era
Edit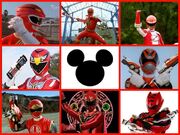 From Power Rangers Wild Force to Power Rangers RPM, the Disney Era lasted for 282 episodes.
Power Rangers Wild Force
Power Rangers Ninja Storm
Power Rangers Dino Thunder
Power Rangers SPD
Power Rangers Mystic Force
Power Rangers Operation Overdrive
Power Rangers Jungle Fury Power Rangers RPM
Saban Brands Era
Edit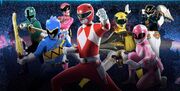 219 episodes.
Subcategories
This category has the following 3 subcategories, out of 3 total.
Ad blocker interference detected!
Wikia is a free-to-use site that makes money from advertising. We have a modified experience for viewers using ad blockers

Wikia is not accessible if you've made further modifications. Remove the custom ad blocker rule(s) and the page will load as expected.